Share this post: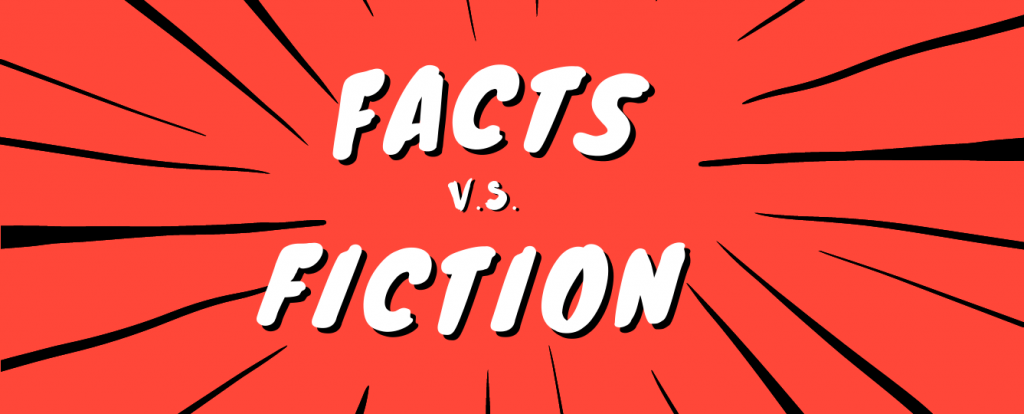 In the digital world, Content Delivery Networks (CDNs) often encounter a series of misconceptions. These myths can prevent businesses from leveraging the full potential of CDNs. Today, we're busting those myths and presenting you with the reality.
Myth 1: CDNs are exclusively for delivering web content
Truth: CDNs are widely recognized for their ability to accelerate web content delivery. However, their capabilities extend beyond that. Today's CDNs are designed to cater to diverse industries like media streaming, online gaming, e-commerce and digital publishing.
Modern CDNs excel at handling not just static but also dynamic content. Take SwiftServe CDN for example, it is uniquely skilled at ensuring smooth delivery of real-time content such as live broadcasts and interactive live streaming.
By reducing latency, managing high traffic volumes, and enhancing security, CDNs not only enhance user experiences but also significantly bolster your digital platform.
Myth 2: CDNs only provide speed enhancement
Truth: Speed is indeed a key advantage offered by CDNs, but their benefits extend far beyond just enhancing delivery speed. CDNs also significantly boost the reliability and security of your digital platform.
CDNs are adept at handling traffic surges, ensuring consistent performance of your platform, even during periods of high usage. This is vital for user experience in today's world where even slight latency can drastically affect the quality of service.
When it comes to security, CDNs offer features such as DDoS protection, SSL support, and often include a Web Application Firewall (WAF). CDN providers may also offer proactive security tools such as web application and API protection, contributing to a multi-layered defense mechanism. These features shield your business from a variety of online threats, securing your users' data, and fostering trust in your platform. Therefore, while speed is an integral aspect, CDNs offer a comprehensive solution to enhancing your digital platform's performance and security.
"CDNs offer a comprehensive solution to enhancing your digital platform's performance and security"
Myth 3: CDNs are only beneficial for global businesses
Truth: The belief that only global or large-scale businesses can benefit from CDNs is quite common, but it doesn't reflect reality. CDNs can provide immense value to businesses of all sizes, whether they operate locally or globally.
CDNs offer scalability, which is essential for businesses experiencing growth or those that have to manage irregular traffic patterns. This scalability ensures that your platform can handle sudden surges in traffic without compromising the user experience. Furthermore, even if your primary audience is local, a CDN can significantly improve the speed and reliability of your content delivery. This is because CDNs store copies of your content on servers located closer to your users, reducing the distance data needs to travel and thus enhancing user experience.
Myth 4: CDNs are expensive and not cost-effective
Truth: While implementing a CDN does come with a cost, it should be viewed as a strategic investment for improving content delivery rather than a financial burden. The expense of a CDN can depend on various factors such as the amount of content delivered, the geographic distribution of users, and any additional features required. Additionally, different CDN providers have their own unique pricing structures, offering various packages and plans.
Despite these costs, CDNs often prove to be cost-effective in the long run. They reduce bandwidth usage, which can lead to savings on data transfer costs. They also decrease server loads, potentially saving on server maintenance and upgrade costs. Lastly, their ability to minimize downtime is a major cost-saving feature. By ensuring your platform remains available and functional, a CDN prevents potential losses in revenue due to disruptions in service.
"Understanding the true capabilities of CDNs can enable businesses to leverage their advantages effectively"
Misconceptions surrounding CDNs often lead businesses to overlook their versatile benefits and cost-saving potential. Modern CDNs deliver beyond speed enhancement – they handle diverse content types efficiently, cater to businesses of varying scales, and offer cost-effective solutions for enhancing content delivery. CDNs also go beyond speed, contributing significantly to platform reliability and security. Understanding the true capabilities of CDNs can enable businesses to leverage their advantages effectively, enhancing their digital content delivery while improving user experience and security.
By debunking these common CDN misconceptions, we hope businesses can better understand the true capabilities and advantages of this technology. And remember, the right CDN solution can provide immense value, regardless of the size or nature of your business.